Saving YouTube Videos to Watch Later
You've heard me mention several times about saving videos to watch later.
This is another one of my favorite features. When you come across a video you want to watch but you can't watch it right then you can save it for later
You can save a video to watch later from just about anywhere you see videos.
If you are on your Home Page, you will hover over a video thumbnail and a clock icon should show up on the bottom right of the image. Clicking on the Clock will add that video to your "Watch Later" list.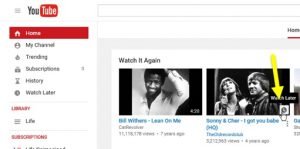 If you have searched for videos using the Search Bar, you will see thumbnails of videos in your search results. Hovering over a thumbnail will display the clock again and can add that video to your "Watch Later" list by clicking on the Clock.
If you are actively watching a video, you will click on "Add To" and select 'Watch Later' from the dropdown list.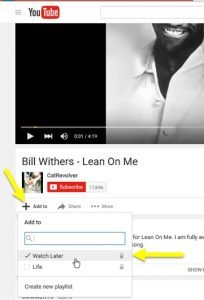 To find all of the videos that you have marked to watch later, click on the Menu on the top left and you see Watch Later in the Menu list.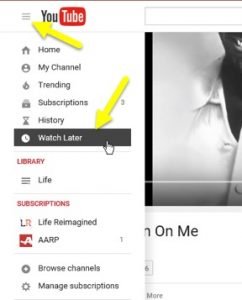 You can remove a video from the "Watch Later" list by clicked on "Remove Watched".
You can also add notes to the videos in your "Watch Later" list.
Just Getting Started on YouTube?