Finally a Simple Way to Master Facebook
Exclusively for the 55+ Community: Dive into a user-friendly Facebook course, designed just for you.
This completely FREE Facebook Tutorial for Seniors is a Video Course that will walk you through everything you need to know about Facebook. Plus even things you didn't know you could do on this Social Media Site. 
This Facebook Course is up to date for 2023 with new videos being added Weekly!
Why Join Our Free Facebook for Beginners Course?
Personalized Approach: We understand technology can be intimidating. That's why our bite-sized lessons make it easy. It's like having a friend guide you through every step on Facebook.
Stay Connected, Stay Happy: Don't miss out on family updates or that friend from high school. Reconnect with old pals and make brand-new connections!
Tailored for You: Exclusively designed for individuals aged 55 and up, ensuring the experience is seamless and relatable.
Bonus! Join Our Thriving Community: Get free access to our private Facebook group where you can interact with fellow learners, ask questions, and even enjoy weekly live sessions by me, Audrey!
In 2013, a simple video tutorial I made – a beginner's guide to Facebook – opened my eyes to a widespread need. I saw firsthand the thirst for guidance, especially among our senior community eager to bridge the digital gap. This revelation sparked a journey; since then, I've dedicated myself to crafting tutorials that empower seniors and their families, enabling them to weave the threads of connection through the vast tapestry of social media.
With roots in the online world since 1999, nothing warms my heart more than witnessing a digital novice light up with newfound confidence. It's beyond technology; it's about ensuring no one feels isolated, allowing everyone to cherish every fleeting moment with their dear ones, no matter the distance.
The Power of Connection: Why Every Older Adult Should Be on Facebook
68% of individuals aged 50 to 64 are on Facebook. It's not just a platform for the young; it's a space for everyone to connect.
According to research, loneliness can be as damaging to health as smoking 15 cigarettes a day. Staying connected and social isn't just fun; it's vital for well-being.
Being active on social media, especially Facebook, reduces feelings of loneliness in seniors by over 20%.
Family connections matter: Seniors who engage with family on social media report better emotional experiences and fewer feelings of isolation.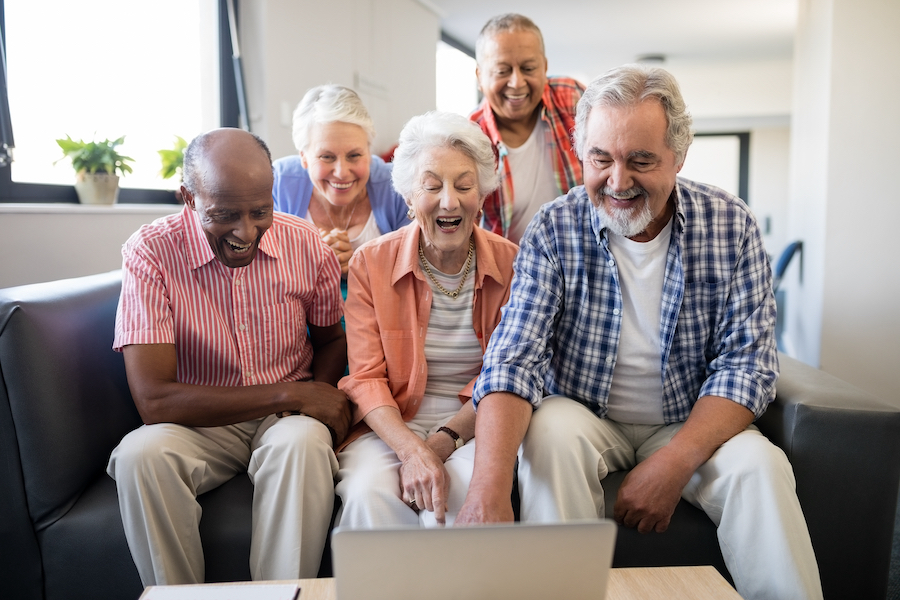 Facebook Course Breakdown:
Get Ready to Become a Facebook Pro
Hear It From Our Students! 🌟
"You opened up a whole new world to me on Facebook. You are a delight and an amazing teacher and obviously love what you do as you make it easy and exciting. I am so grateful for the information and your time and your patience. It was beneficial to me for you to have me go through the various steps myself. It is easy watching someone else do it, but doing it yourself is another challenge and that is where you gave me confidence.

What a wonderful way to keep in touch with family and friends with just a click! Thanks again Audrey….you were great and My Best Wishes to you for much success and happiness"
"Im trying to teach my mom how to use Facebook, but I live in OR and she lives in WA so its hard to explain things to her over the phone. I was looking for a Youtube video that would explain and show her how to use the features of Facebook and I found you! I was so excited to find something so perfect and easy to understand like your video course."
At Social Media 4 Beginners, our mission is to bridge the digital divide and foster genuine connections. We believe that everyone, regardless of age or technical know-how, deserves free access to social media education.
By demystifying technology, we aim to combat loneliness, reignite a sense of community, and empower every individual with renewed self-worth. Because in today's digital age, staying connected is not just a luxury—it's a lifeline.
Master all the Social Sites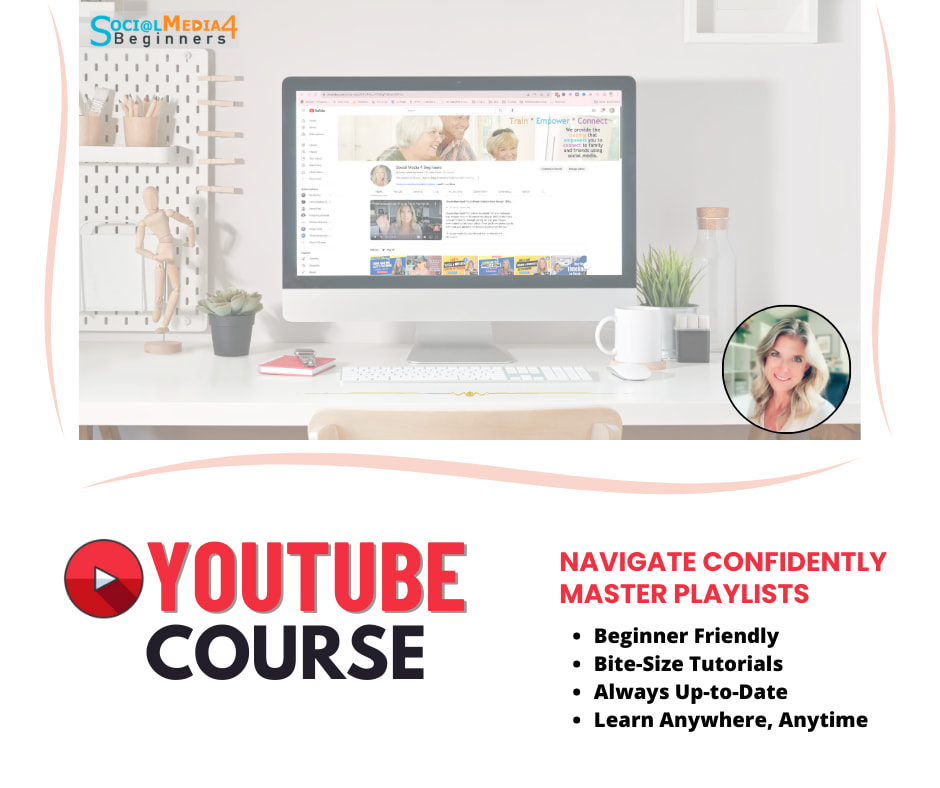 Master the ins and outs of YouTube with our beginner-friendly course, empowering seniors to confidently explore, learn, and entertain at their own pace.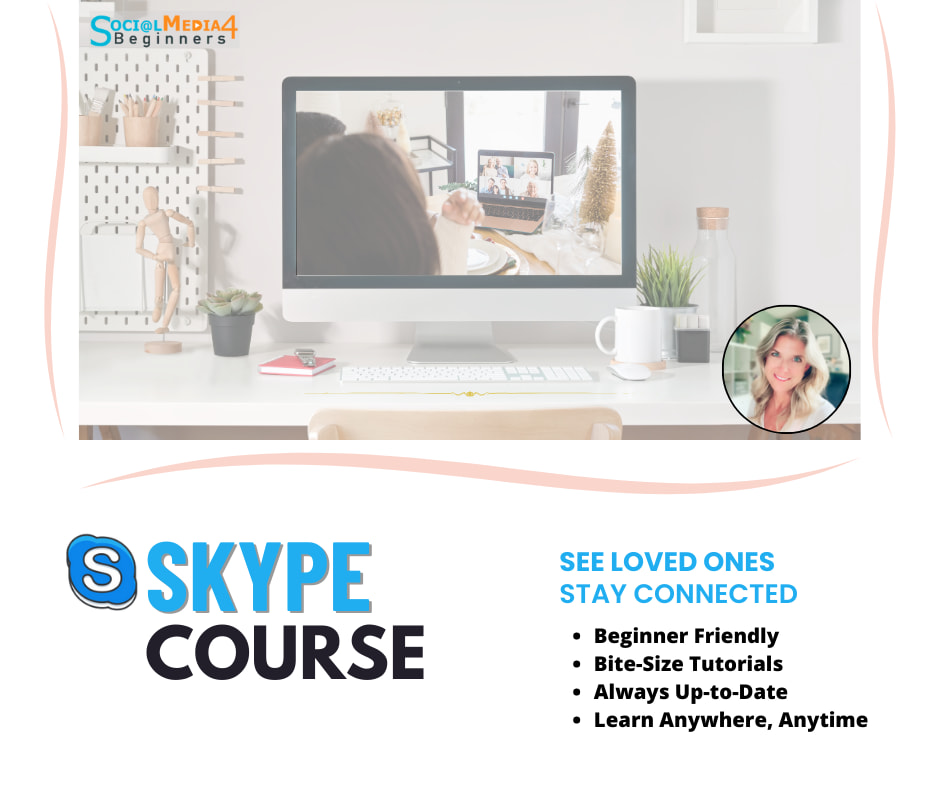 Master the iPad effortlessly with our tailored course, unlocking a world of convenience, connection, and creativity for seniors.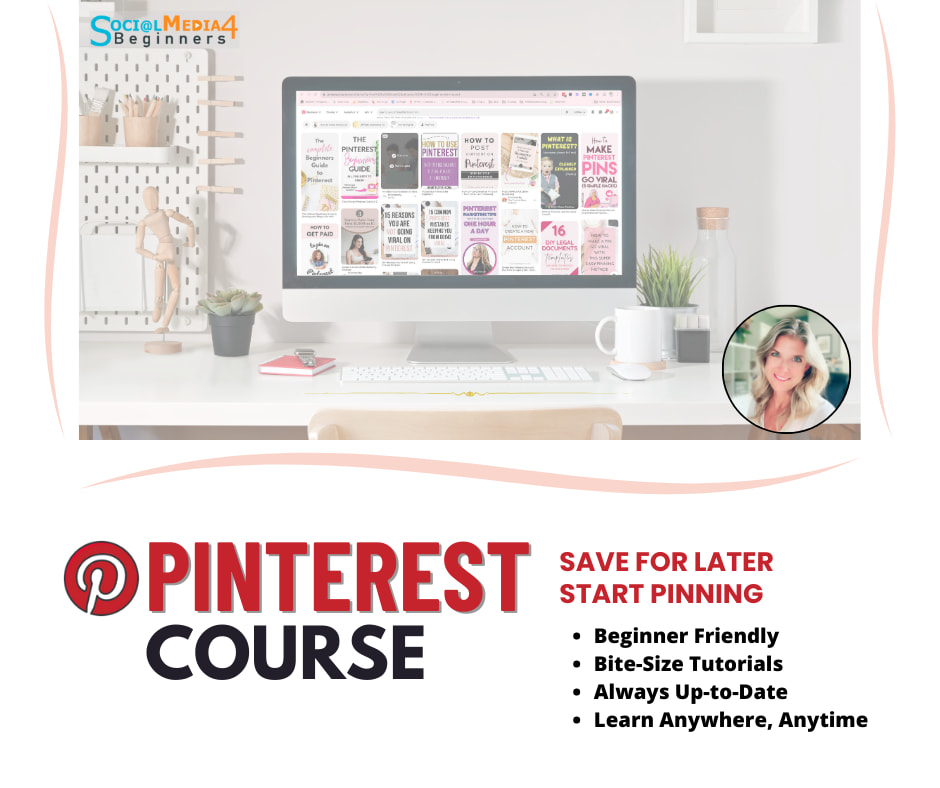 Unlock the joys of Pinterest for seniors, offering a simple roadmap to endless inspiration, hobby exploration, and virtual bonding.
For seniors seeking simplicity and connection, our iPad guide offers the perfect tech lifeline, making everyday tasks easier and more enjoyable
Reap the Benefits of Being Socially Connected
With our Free Facebook for Beginners Course, you won't just be learning how to use a platform. You'll be unlocking a gateway to better mental health, increased connectivity, and a thriving social life.