Getting Started: Finding Family and Friends to Connect With
Facebook is all about connecting us with our friends and family. In this tutorial I'll walk you through the different ways you can find friends, old school mates or co-workers and family members and start socializing on Facebook.
What is a Friend Request?
It is an "invitation" to become Facebook friends with a particular person. Once you are friends, you can share and view content such as status updates, links, photos and videos.
 There are two ways to find friends on Facebook and send requests.
 Click in the search bar located at the top left of your account and type in your friend's name. If you don't see them in the initial dropdown list, click on "Find all People named "___" or "Search Facebook" at the bottom of the dropdown list.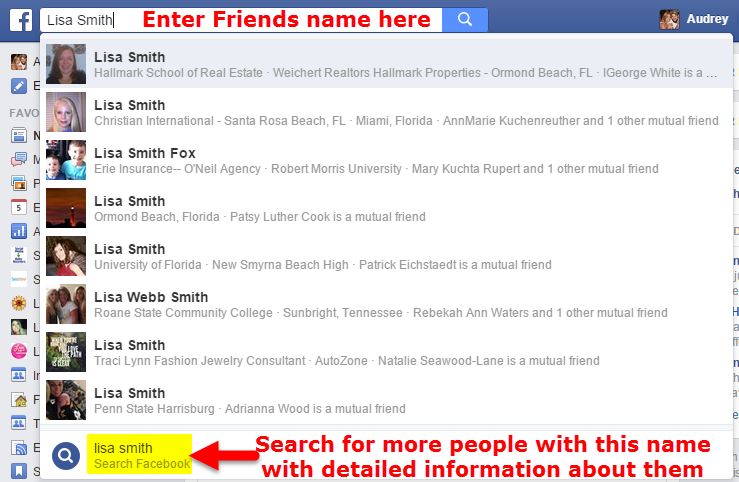 This will give you more detailed information on each person with that name.
Facebook will put people at the top that you have mutual friends with, increasing the chances of you finding who you are looking for.
You can send a friend request right from that page, or by clicking on their name to view their profile page. Once a request is sent, they will get a Friend Request Notification. You then have the ability to assign them to a certain Friend List. For now, choose "Close Friend" which will put their updates in your News Feed.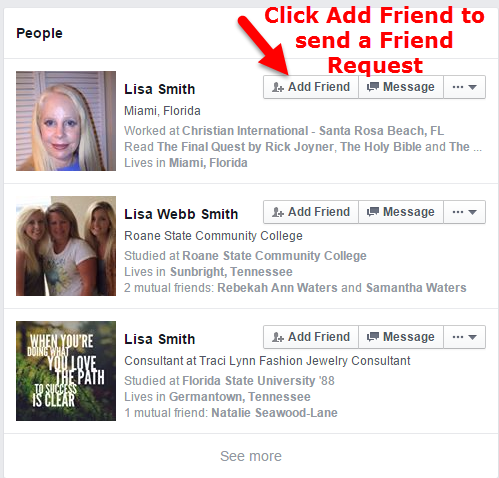 2. Click on your Friend Requests icon and click on "Find Friends".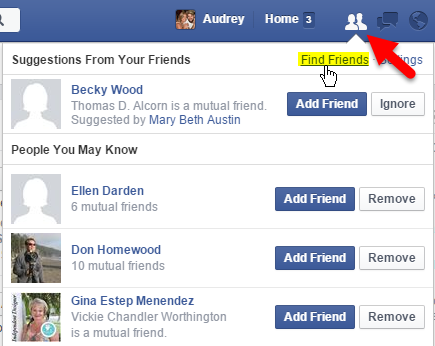 On the right, you will find very specific search fields such as, "Current City, Hometown, College, etc" which allows you to make targeted searches to find and connect with the people you are searching for.
Just Getting Started on Facebook?