Getting Started: Update Profile Picture and Cover Photo
The best way for others to recognize you is to have your Profile Picture added to Facebook. Your profile picture is the picture that friends see next to your name everywhere on Facebook and your cover photo is the large image at the top of your profile that you can change out and make it fit your personality.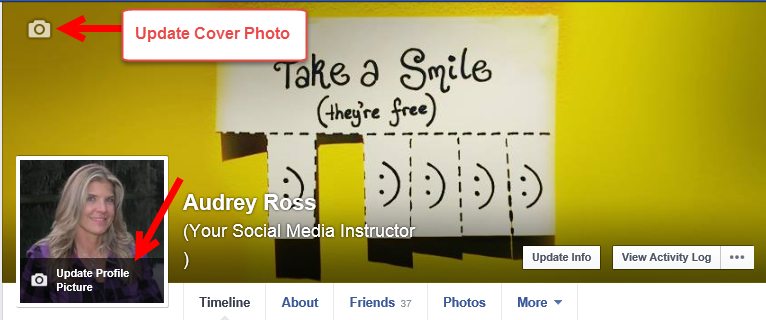 Adding/Editing Profile Picture:
In order to add/change your profile picture, you'll need to be on your personal profile. You can get there by clicking on name/photo located at the top right of your account

Click on Update Profile Picture by hovering over your picture.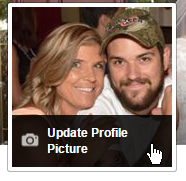 You can choose a picture that has already been uploaded to Facebook, you can upload a Picture that you have saved on your computer or you can take a Photo using your webcam.
Once you have chosen your image you are able to arrange and zoom in/out to ensure your photo will look how you want it to.
Adding/Editing Cover Photo
Click on Add Cover Photo by hovering over the Cover Photo section.
You can choose a photo from pictures that have already been uploaded to Facebook.
You can Add Synced Photo (more detailed information in a later video) **I don't recall covering this in any videos yet**
You can also upload Photo from your computer.
Just Getting Started on Facebook?