Your Timeline is all about YOU!
Your Timeline is the space on your profile where you can see your own posts, posts from friends, and stories you're tagged in organized by the date they were posted. Every person that signs up to Facebook has their own personal Timeline where they can add their own life events to it.
View your timeline by going to your profile page (clicking on your name at the top of any Facebook page).

Your Timeline is the main column in the middle of the page, directly beneath the "Update Status" section. You can see your posts, posts by your friends to your timeline, or posts/photos/videos others have tagged you in, all in chronological order.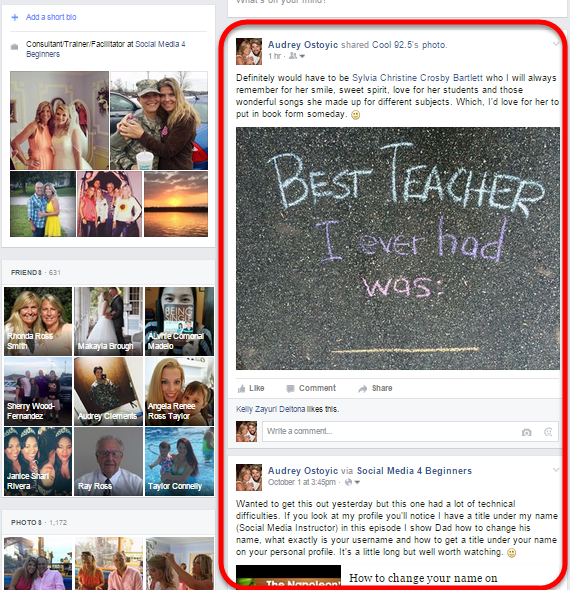 You can easily navigate past posts on your timeline by starting to scroll down your Timeline and a little strip will appear at the top. You can choose the year and month and even Manage Posts or change the View of your Timeline.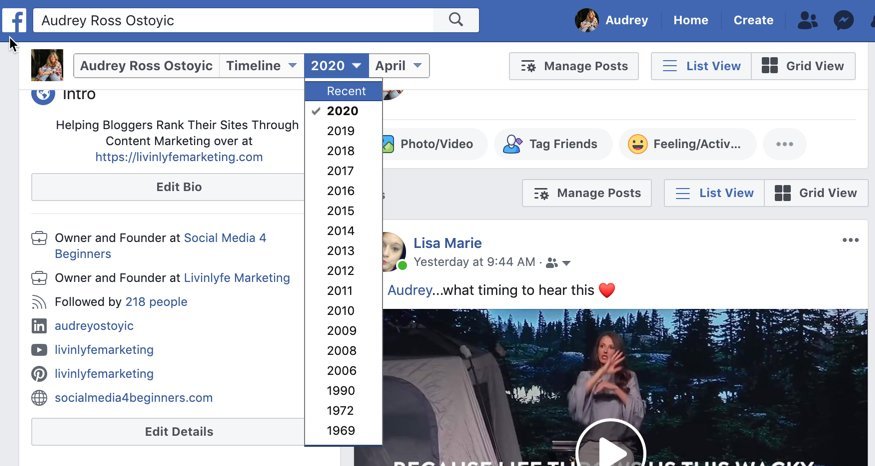 Keep in mind when friends come to your Profile they are able to see your Timeline. You do get to control this through the Timeline and Tagging Settings. You can set it to where none of your friends can see what others post on your Timeline or you can open it up and let everyone see. 
The choice is yours. 😉
Just getting started on Facebook? Check out our Free Facebook Course for Seniors
Just Getting Started on Facebook?