Adding a Photo to a friend's Timeline
Sometimes you just want to post a photo to a friend's timeline and not share it with all of your friends.
Go to your friend's Profile Page.
Click on "Photo/Video" located at the top of her Timeline over to the right.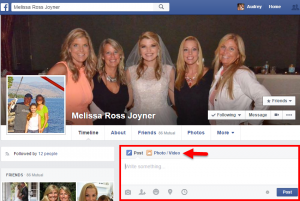 Click on the plus sign/Add Photo.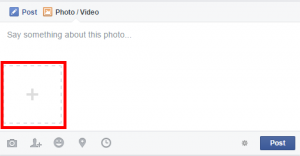 Find the photo that you want to share and click "Open"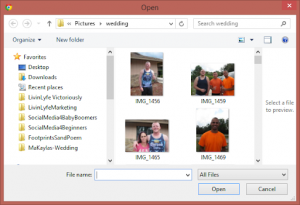 You can type a message to go along with your photo post and tag anyone you would like to in the message.
Click Post 
Everyone you have tagged will then get a notification.
Just Getting Started on Facebook?