Add Photos to Facebook the super simple way
Adding a photo to Facebook might seem like it takes a lot of work but to be quite honest it's one of the easiest and quickest things to do. Especially if you've watched the majority of the video tutorials because you're getting familiar with Facebook and how it all works. 
You can add photos through your Home Page or your Profile Page.
In the Status Update section, select "Add Photos/Videos". You can type a status to go along with your picture.

You'll be taken to your computer where you can choose the photo you want to add. You can double click on the file or click on it, then choose open.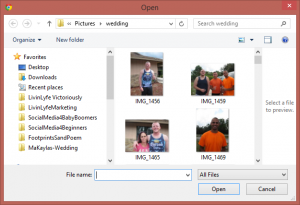 Hovering over the photo will give you the option to tag a friend in the picture or edit the photo before it is uploaded.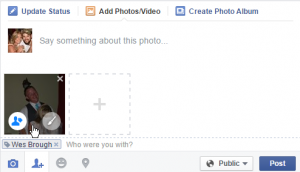 You can also add a location and emotion to your update.
Select your desired audience and click post.
Your photo is now visible in your friend's News Feeds as well as your personal timeline. Only those specified in your audience will be able to see your photo.
Just Getting Started on Facebook?