Coming up with this list of best tablet accessories was so much fun! Especially because I got to purchase some of these things for the different tablet I have.
With all the training I do for the baby boomers and seniors I have to have these tablets on hand to be able to answer their questions. 
I currently have the iPad air, the newer iPad, and the Samsung Galaxy Tab A. I know it's crazy. lol
I thought it would cool if I did a post that showed you the best tablet accessories and explains why you really can't and shouldn't live without them.
Besides the fact that some of these accessories will actually protect your device, there are some cool items that I promise will make your touchscreen life that much better.
Since there are different tablets available to purchase some of these accessories only work with that tablet. So what I've done is beneath those accessories I've included a link to the different tablet accessories for you. 
To make is a little easier for you click on the links below and you'll jump down to that accessory and read about how it can protect your tablet or make your life easier. 
Screen Protectors
Tablet Cases
Stylus Pens
Keyboards
Tablet Stands
Earphone/Earbuds/Earpods
Speakers
Let's get this list started!
Save
Save
Save
Accessories That Will Keep Your Tablet Protected
Screen Protectors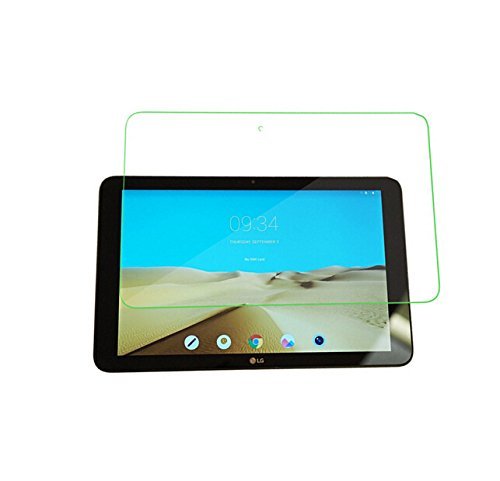 When you put a screen protector over your screen you're protecting it from shattering in a million little pieces if you were to drop it.
I live down here in Florida where hurricanes are a big concern during the summer months. To protect some of the windows in our home we will use tape on them so that if they were to get blown out they will not shatter all over the place.
A screen protector for your tablet will work the same way. Of course, just like anything else, all screen protectors are not the same.
I actually spent a little bit more money on my screen protectors because I have Grand-babies that love playing with Grandma's iPad and I need a tough screen protector for that.
Cases for your Tablet
I feel like a case works in tandem with the screen protector because having both you are doubly (is that even a word? lol) protected.
For instance, if I was to have a case on my tablet and I dropped it in such a way that it hit the screen, my screen would shatter in a million pieces but if I had the screen protector on it then the screen would have survived.
Then of course if I only had the screen protector on it and dropped it, the screen may be fine but what if I now have a huge dent in my tablet.
See how having BOTH the case and screen protector can really protect your investment?
When you are shopping for those cases read the reviews, read the questions people ask and the answers that others give. Also, make sure that the case fits the tablet you have because we all know there are so many different tablets but also, a different version of those tablets.
Decisions – Decisions – Decisions
Accessories That Will Help You Operate Your Tablet Easily
Stylus Pens
If you haven't read my post about the Touch Screen Stylus Pens you should definitely head over there and read it now.
These pens help you accurately choose what you want or need on the screen.
For me, I sometimes have a hard time tapping on the screen and choosing something because it's so small and my finger is too big. I usually end up opening an app or another page that I didn't want to and will get frustrated.
That's why I love my stylus pen because when I tap on something on the screen it goes where I want it to go.
I'm not the only one either.
I was teaching our YouTube Course in one of the Assisted Living Facilities and one of the ladies pulled out 3, yes THREE stylus pens because she doesn't leave home without them. 🙂
She let one of the others ladies borrow one that day and the next week she came in with her very own stylus pen.I'm telling you, they will make your life easier when using touch screens.
Keyboards
For many of us that are used to a typewriter or computer keyboard, these things are priceless.
I don't know about you but trying to type on a touchscreen is just not happening for me.
I can't get used to it!
A keyboard to me is like an old book that every few years you pick up to read and it just feels familiar in your hands. When I put my fingers on my keyboard they just start flying over the keys and reveal what's in my heart or my mind.
I can't do that on a touchscreen keyboard.
If you're like me and love the feel of a keyboard under your fingertips, then you don't want to go another day without this accessory!
Accessories That Are Fun and Cool to Have
Tablet Stands
I use my tablet A LOT in the kitchen. If I find a recipe on Pinterest or AllRecipes.com I have it saved and will whip up that recipe in the kitchen.
Even though my case allows me to prop it up sometimes when moving it around it will fall over and, of course, my hands are covered in stuff so I can't stand it back up.
These stands are honestly ingenious.
All I do is put my tablet on the stand and move it around the kitchen with me as I'm cooking and it always stays in the same position and I don't have to worry about it falling over.
It reminds me of those recipe holders you use in the kitchen for the recipes you have on paper except now with all this wonderful technology the holder has become bigger.
Hey, with my eye sight I need that. 🙂
Earphones/Earbuds
Whether you like the earpieces that go over your ear or inside your ear they are WONDERFUL for drowning out the kids crying, the phone ringing, the teens complaining, the news lying, the dog barking, the… hey I think I just came up with a new song. lol
Anyway you get my drift right?
When you need to just relax or get away from what's going on around you, you can put these on or in your ear and just let it go.
I just happen to have both.
While I'm driving around, running/exercising or in the house and speaking to someone on the phone I love to have my earbuds in my ears.
Now, when I listen to my Praise and Worship music I have the earphones that go over your ears because that seems to consume my ear where I feel like nothing can get in. 😉
Whatever your fancy is, these are a great accessory to have for your tablet.
Bluetooth Speakers
For those moments you can't or don't want to have the earphones/earbuds on and you want to share what you're listening to with others around you…there are the Bluetooth Speakers.
I bought a Bluetooth speaker about a year ago and it's now been confiscated by my kids for around the pool. I think speakers are in order for their birthdays next year.
These Bluetooth speakers are wireless and will allow you to play music, have your tablet read a book or newspaper to you or if you're watching a movie but moving around the house you can hear it play over the speaker.
Some of these Bluetooth speakers are no joke when it comes to the sound!
The sound coming from some of them is amazing and will probably make the neighbors call noise control on you if you really crank it up.
That about wraps it up for your Tablet Accessories.
Are there accessories that you have with your tablet that you can't live without? I'd love to hear about them and maybe even add them to this list.
I know for me, I have some shopping to get done for Dad, he wants a Stylus Pen and I think the Bluetooth speakers are calling me to buy them for my kids this Christmas. lol
Y'all Be Blessed,
Audrey