What does it really mean to tag someone or be tagged on Facebook?
When you tag someone in a status update, photo, video or comment you are basically getting their attention and letting them know you want them to see what you are tagging them in. By tagging them you are actually creating a link to that person's profile.
When you are tagged in a post, you will receive a notification in the General Notifications tab.
If you want to tag someone in your status update, simply start typing their name and select them from the list Facebook populates.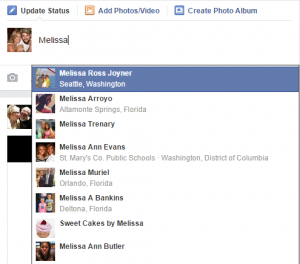 You can also tag yourself in a friend's photo. 
Once you have found the photo you want to tag yourself in, click on 'Tag Photo" at the bottom of the picture. Your cursor will become crosshairs. Click on the area of the photo you want to tag (your face, if it's a picture of you) and select yourself from the dropdown list.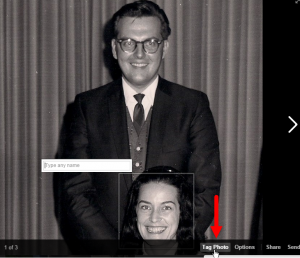 In some cases, the owner of the photo has to approve tag requests made by their friends. 
You can also tag people in the comments of posts by typing their name and selecting them from the dropdown list.
Just Getting Started on Facebook?