Find Family and Friends on Skype and Connect With Them
What good is Skype if you don't have anyone to Skype with? In this tutorial I'll walk you through the steps I take to find my family and friends on Skype.
You'll also see why it's so important to upload a profile picture of yourself so that your loved ones are not sending a contact request to the wrong person.
When you're logged into your account you'll notice to the left you'll see a magnifying glass with the text that says Search, click within that box and start typing the name of the person you want to connect with.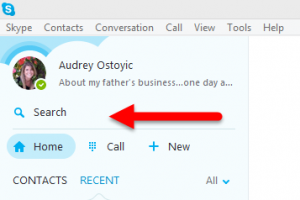 After you have typed the name of the person you are searching you'll want to click on Search Skype:
Skype will begin searching its directory to bring you back all of those people with that name who have a Skype account.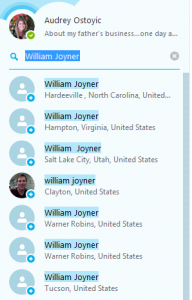 You can look through these contacts and see where each of these people is located. You'll notice that out of these seven people on Skype only ONE has a profile picture! Now you can see why it's so important to have your profile picture added to your account.
When you find the person you want to connect with simply click on their name and you'll be able to add them to your Contacts by clicking on "Add to Contacts".