Create a New Skype Account
Creating a New Skype Account is super easy and fast. You'll need an email account you still have access to and some of your basic information like birthday and gender.
After we set up your account I'll walk you through how to sign back in and out of Skype so be sure to watch the entire tutorial.
After you have downloaded Skype it will prompt you to log in or create an Account. Let's click on Create an Account and get you set up.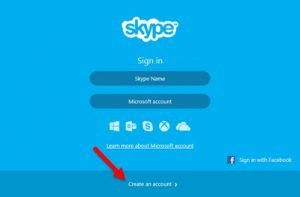 Now, if you already have a Microsoft account you may use it here or you can login to Skype using your Facebook. I like to create my own account and not link up my Facebook to any other sites or programs.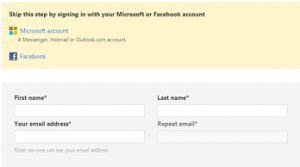 Fill in your first and last name along with your email address and then repeat your email address.
Next is your profile information. Keep in mind that anyone that is on Skype, whether they are your contacts or not can see this information so only fill in the parts you are ok with others seeing. For now, I'll just fill in the Gender, Country, and Language.
Fill in your phone number. Now your phone number can only be seen by your contacts on Skype and these contacts are those you choose to connect with.
Let Skype know how you intend to use it, whether mostly personal or business.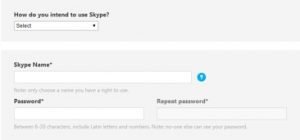 Choose your skype name. This can be your real name or a nickname you go by or something creative you've come up with. This is your unique user name and will be what you use to log in to Skype. Now if you have a user name that is already taken you'll notice that Skype will suggest other user names you can use.
Finally, choose a strong password that you will remember between 6-20 characters then type it in again right here. After you have entered this password write it down somewhere and keep it in a safe spot.
Choose whether or not you want Skype to send you updates on products, features or special offers by text messages or email, then type in the text you see in the picture and hit I agree – Continue button.